We're a passionate bunch
We know the lyrics. We caught the game. We saw the show. We hiked the trail. We read the book. We hopped on a plane; travelled the world; discovered new tastes, and we told everyone we know about it. There's a reason we're the experts at connecting your brand with Australian passions: they're our passions too.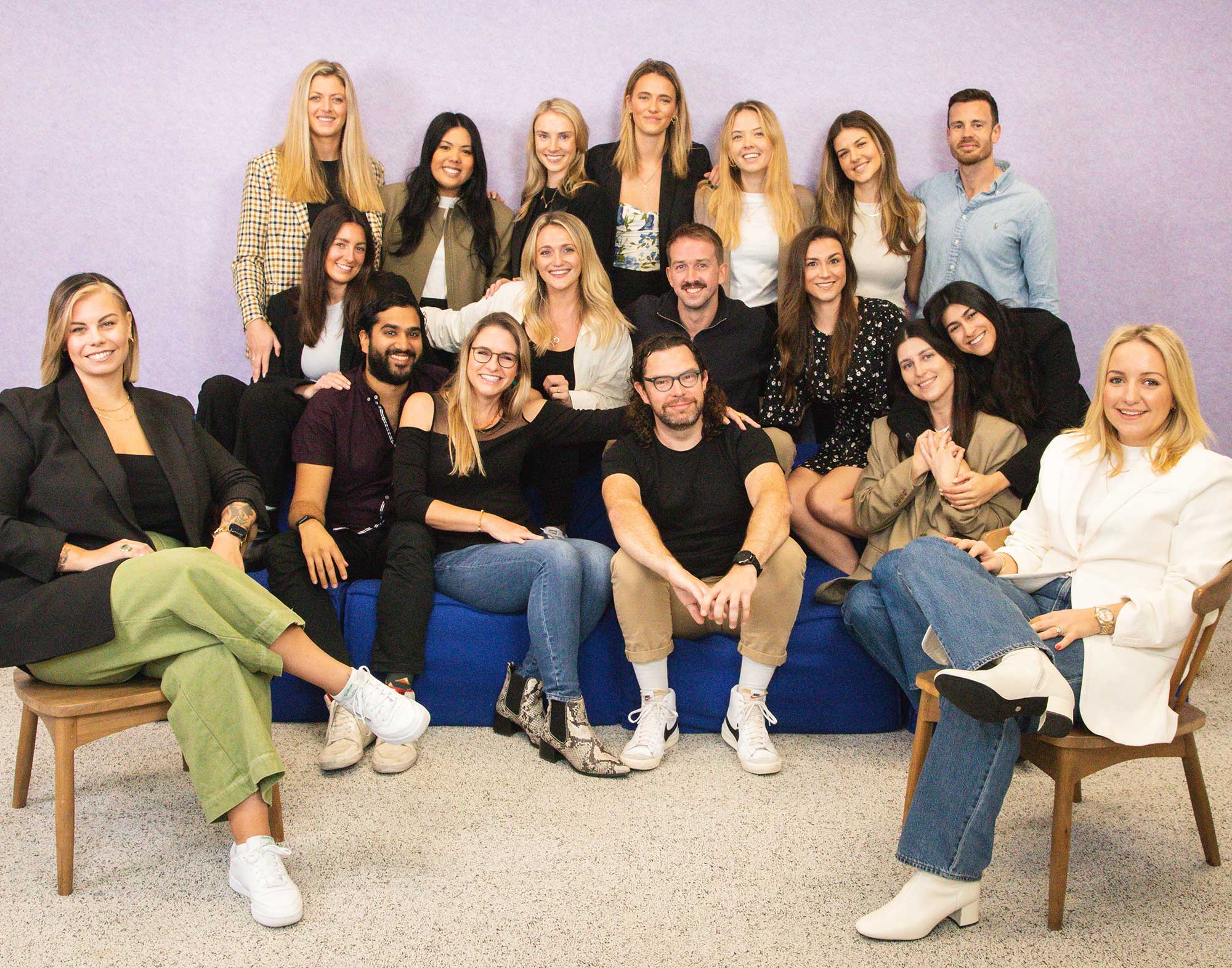 Our Global Network
We've been in the business of passion marketing for almost 20 years. We have six offices around the world, with more than 200 people across the network obsessed with exploring the changing world around us.

PR & Communications
With a deep understanding of Australia's changing media landscape and an eye for a story, we have a proven track record of earning top-tier media coverage on behalf of brands. Our end-to-end PR support covers everything from developing creative campaigns and product launches to media materials, media outreach, spokesperson management, and media monitoring.

Events & Experiences
We produce events, activations, and experiences that live long in the memory of the people who matter most to your brand. Whether it's customer and corporate hospitality, media stunts, events and famils, or product launches and stadium activations, we can make it happen.

Social & Content
With our fingers on the pulse, we create, co-create, and curate social campaigns that engage audiences how and where they spend time online. Whether it's day-to-day management, fit-for-channel content, or strategies for growth, we've got the goods.

Talent, Influencers & Creators
We help brands form and leverage genuine relationships with celebrities, athletes, influencers, and creators. We invest time in mutually beneficial relationships and can manage the end-to-end process from identification to evaluation, always with a mind for earned media potential.
Creative & Ideas
Our team boasts some of the best creative minds in the industry. While as individuals we shine, it's as a collective that the magic happens – helping brands tell their stories in new and imaginative ways, with purpose and passion at the heart.

Brand Partnerships
We help match brands to sponsorship opportunities that meaningful connect to their audiences. We know what it takes to identify and bring to life brand partnership strategies and campaigns that create commercial and cultural impact.
recognition
AiMCO

Best business, finance, insurance

2023

B&T

Women in Media Project Manager of the Year

2022