5 things Fred again.. has confirmed for me
By Saynaree Oudomvilay, Senior Account Director
Feb, 2023
This week's Fred again.. pandemonium has not only had me on a treasure hunt for tickets, it's sparked an interesting exploration of what makes Gen Z & young Millennial audiences tick. Here are five insights we can apply to passion marketing:
MillZ want connection
Fred again.. has created a two-way dialogue with his audience, and they're lapping it up. He's not just broadcasting, he's intentionally coming up with ways for them to get involved – replying to comments, creating a discord, sharing videos of fan experiences, dropping Easter eggs.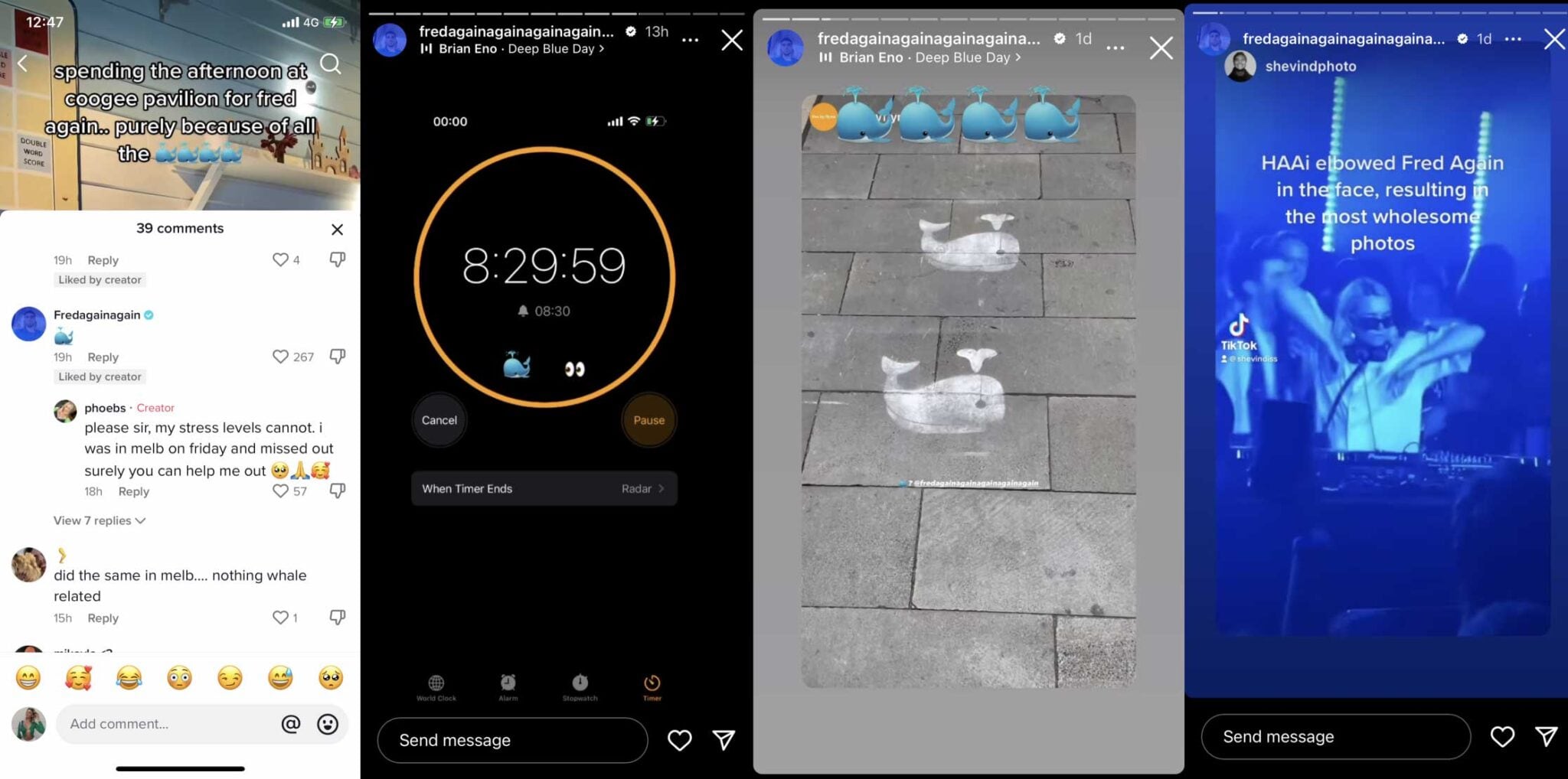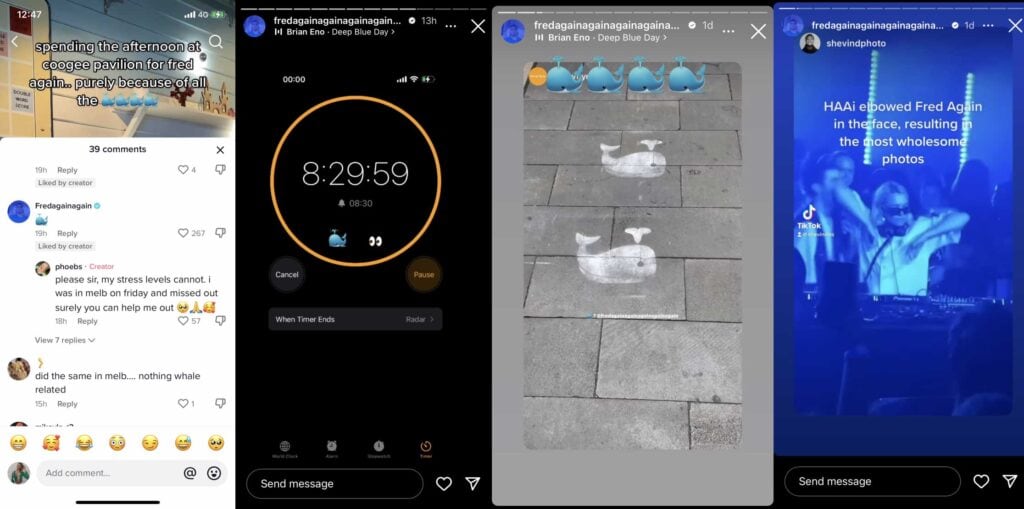 They like feeling like they're part of something
The whale motif has banded everyone together, whether it's visual clues or inclusion in UGC and concert-goers sharing it on-site, the emoji and mystery of the whale has become a symbol that connects Fred's fans.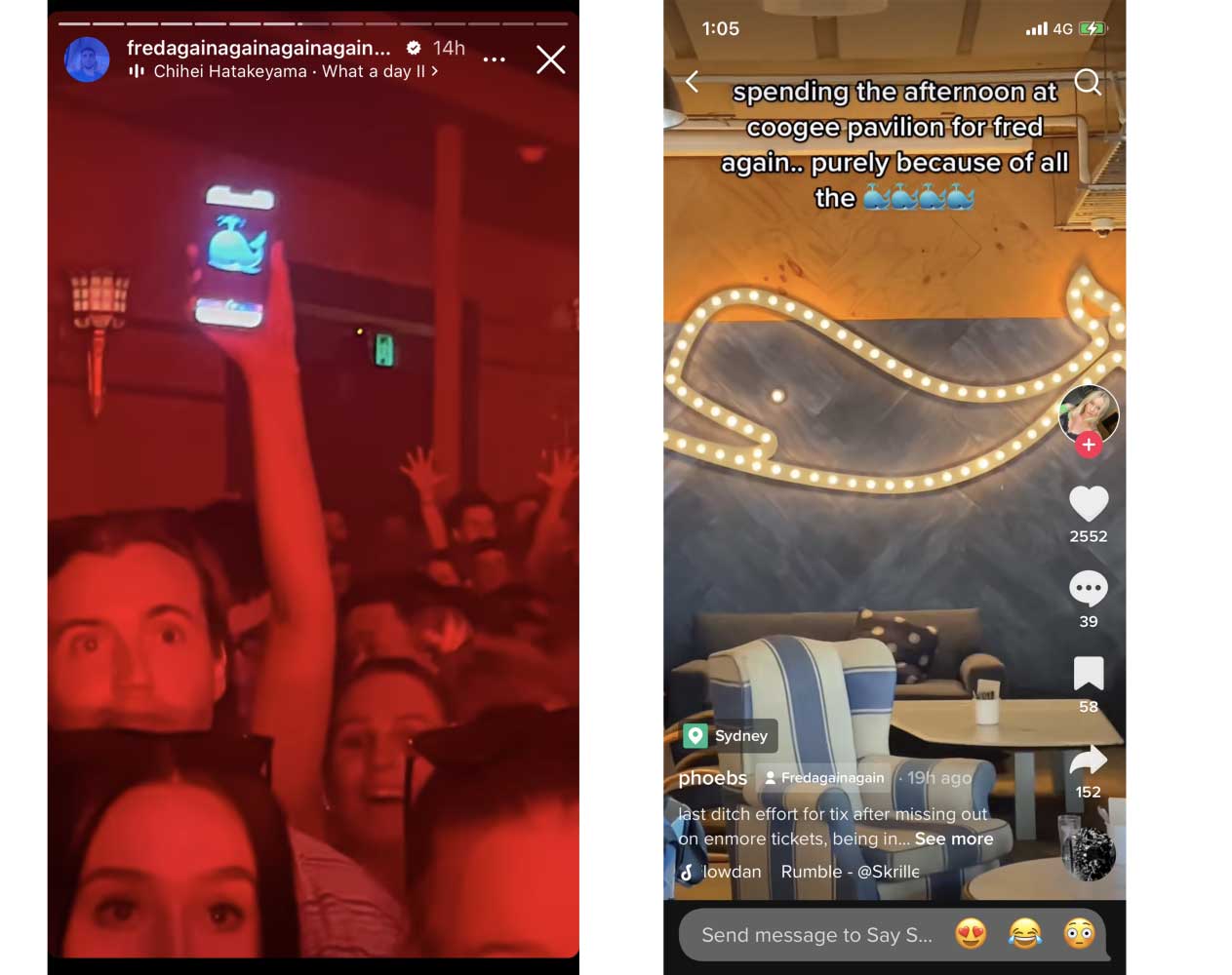 They're a passionate bunch
If this audience care about something they'll be vocal about it. Their preferred channel of expression is social and the use of #fredagain has skyrocketed to #4 on TikTok with over 3.4M views and 698 posts in the last 7 days. With a large majority of content being diary and Vlog style videos talking to their experiences e.g. buying tickets, going to a show, trying to find Fred, we're reminded that they don't want to see curated, polished content, they value the every day, the real and the relatable.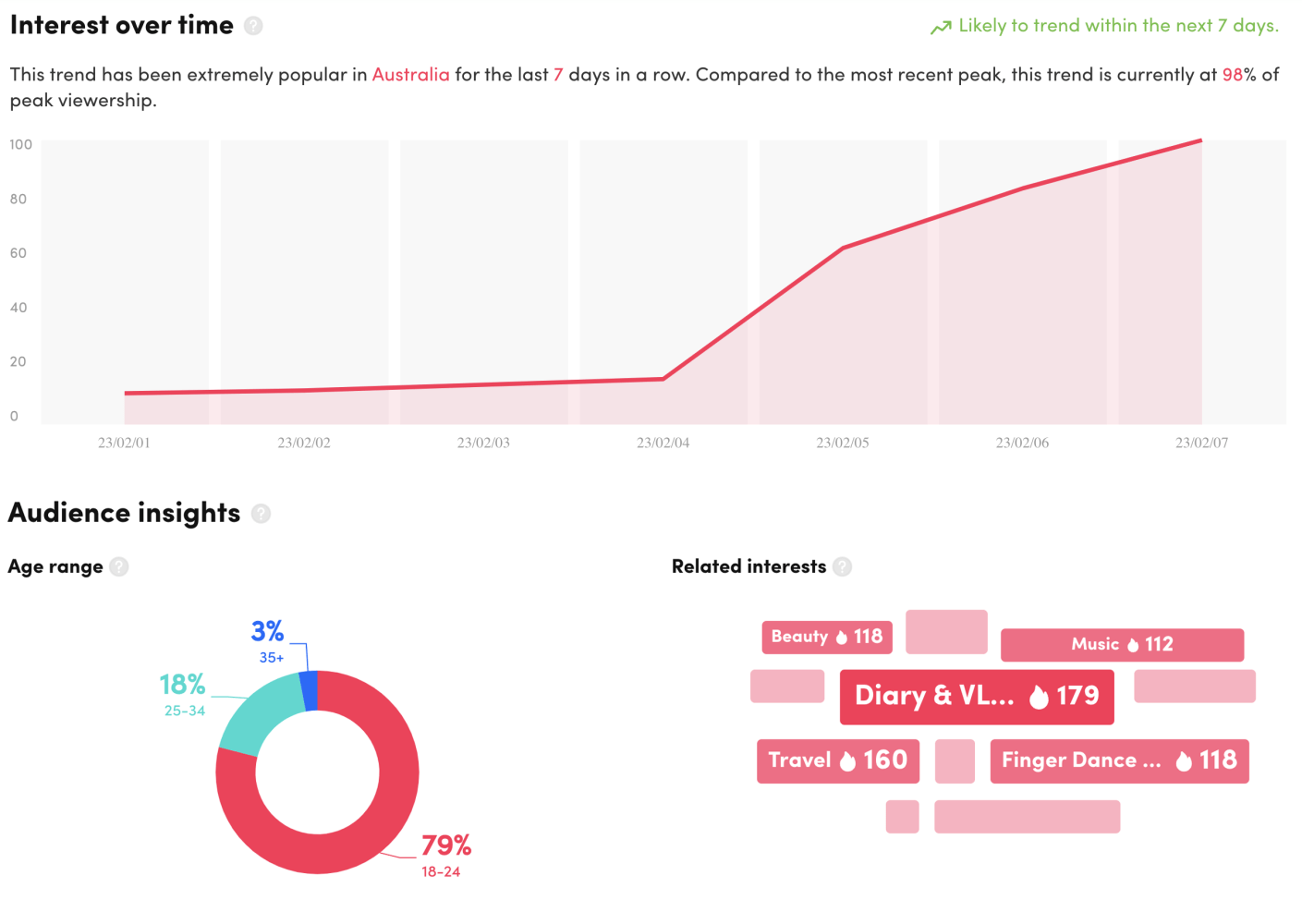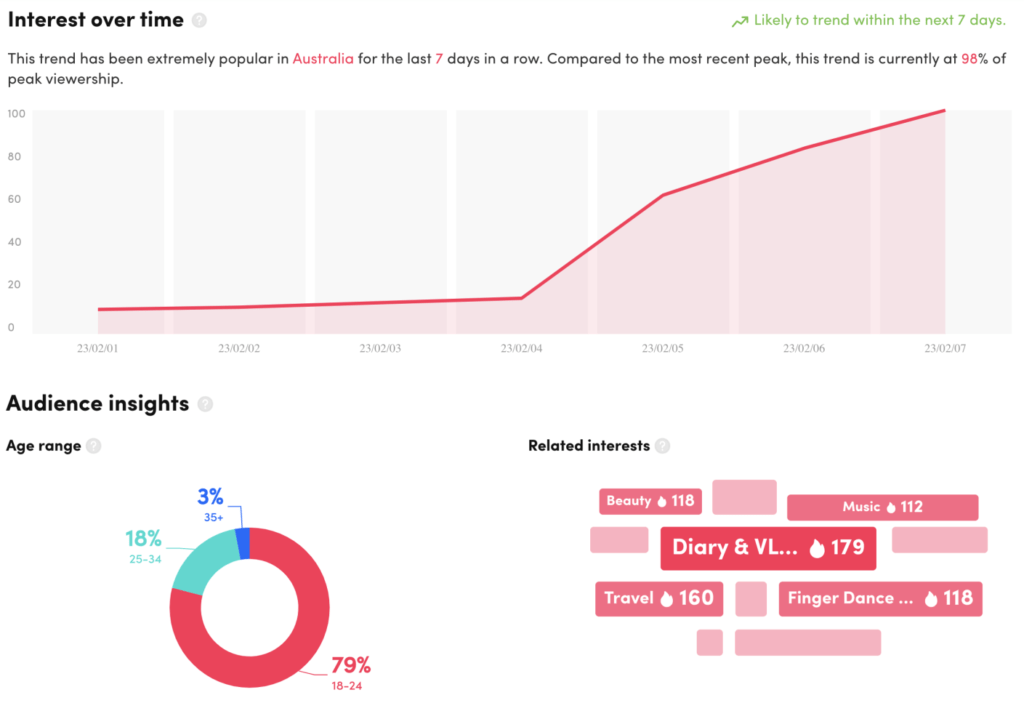 Experienced by few, witnessed by many
Only a handful have been lucky enough to go to a gig, but the hype and content around him has transcended the few thousand thanks to the social buzz and surrounding activity – again, the repetition and use of the whales, the giveaways, him re-sharing and interacting with UGC.
Importance of channel
Despite the fanfare, there hasn't been much on traditional media. And that's fine, because his audience isn't watching broadcast news or reading the paper. They're with their friends and on social, which is where a lot of the content has landed.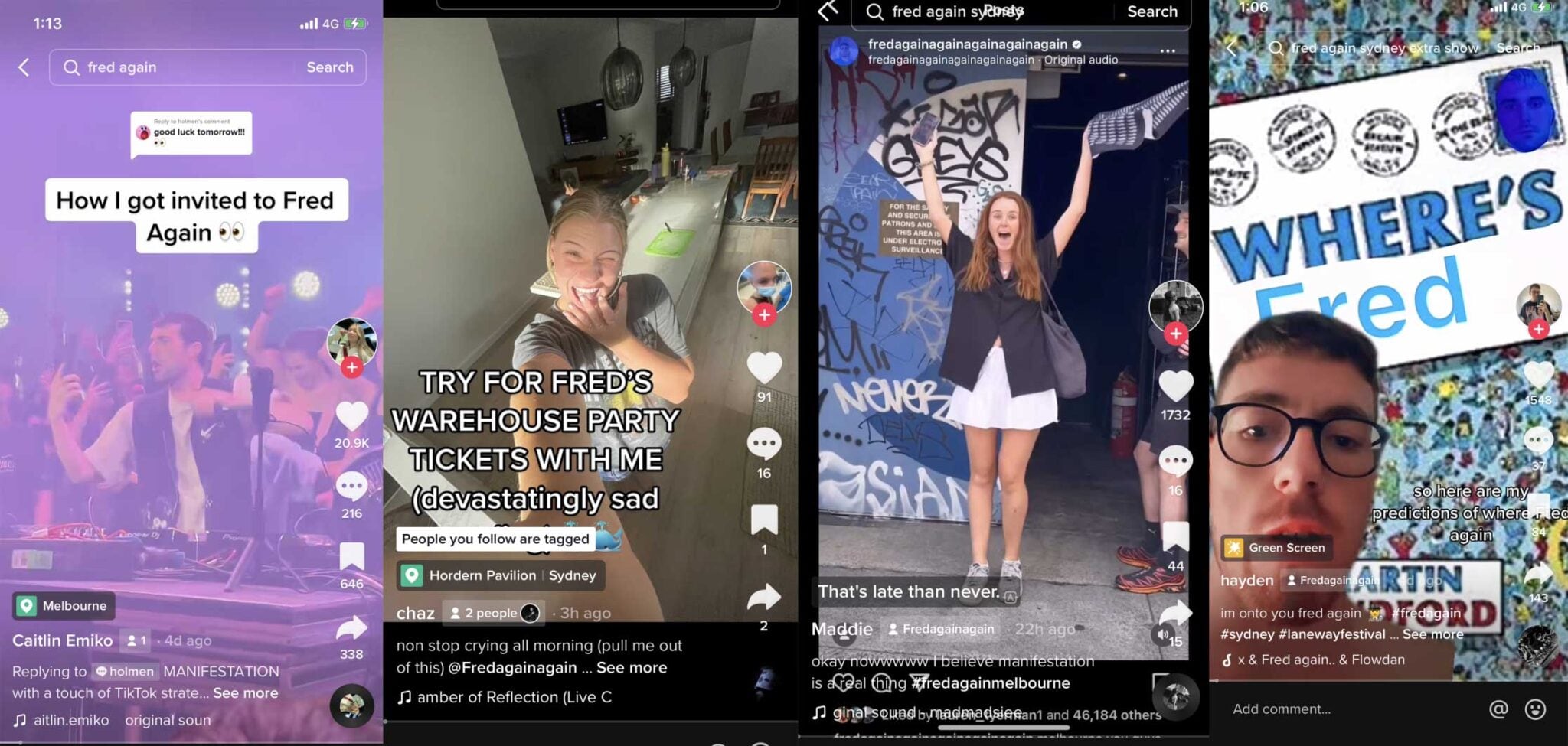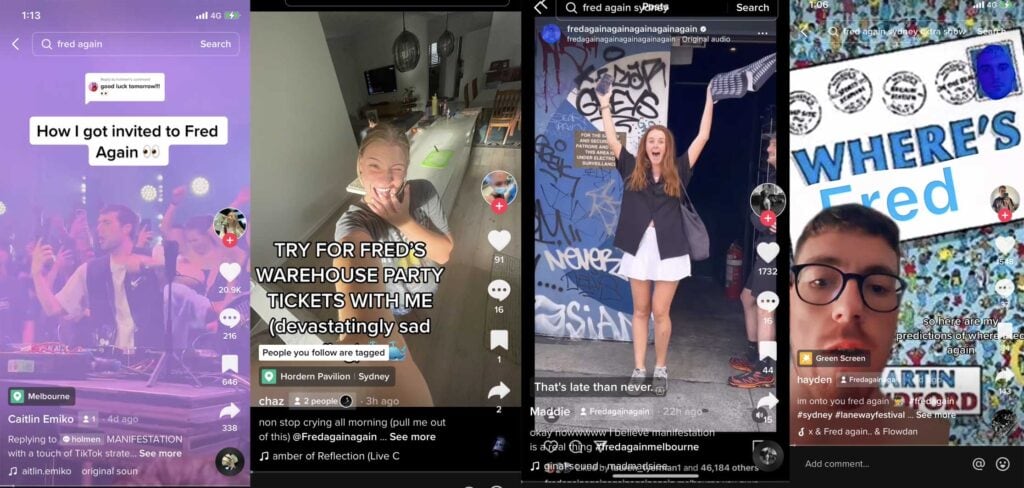 Up next
After the hype: What's going on with American Football in Australia?
Luke Haynes | Feb 8, 2023