Lessons Learned: The Importance of Equitable Internships in the Marketing Industry
By Xavier Lynch, Partnerships Intern
May, 2023
In a constantly evolving marketing industry where new technologies, social trends and consumer behaviours are emerging at an unprecedented pace, programs that offer inclusive and equitable internship opportunities are more important than ever.
My experience with M&C Saatchi Group AUNZ's Open House program – and my internship in their M&C Saatchi Sport & Entertainment, Australia agency (S&E) – has been exactly that.
Three months ago, I submitted my last uni assignment. I can still remember the triumphant – albeit somewhat anticlimactic – feeling of pressing "Submit" for the last time. A few weeks prior, I'd emailed my submission for Open House to M&C Saatchi Group after completing their program, which included sessions with agency experts, one-on-one mentorship, and opportunities to share my creative work with peers.
Now, I'm the newest intern at S&E, and want to share some of the key lessons I've learnt from the program.
1: The Right Internship Exists
I completed the Open House program with a friend from university, and we were both fortunate enough to secure positions in the group. We were thrilled to find an organisation that would appreciate our contributions, even as interns.
Internships are often subject to scrutiny with the potential to exploit employees through unpaid work, making positions less accessible for students from lower socioeconomic groups. The National Association of Colleges and Employers have found that students who participate in paid internships are more likely to receive job offers and higher starting salaries, whilst those in unpaid positions are more likely to stagnate or face greater barriers. This is where programs like Open House shine, as a paid internship program designed to give people from diverse backgrounds a chance to gain experience in the advertising industry.
I grew up in a rural community and often felt lost trying to figure out what opportunities I might have once I moved to the city. Open House not only gave me clarity about the landscape, but the opportunity to access employment that speaks authentically to my passions. So, if you're a student looking for an internship, remember – understanding the industry matters, but so does your confidence. Excellent companies want excellent people, and flexing that excellent muscle will always bring more opportunities than accepting something easy.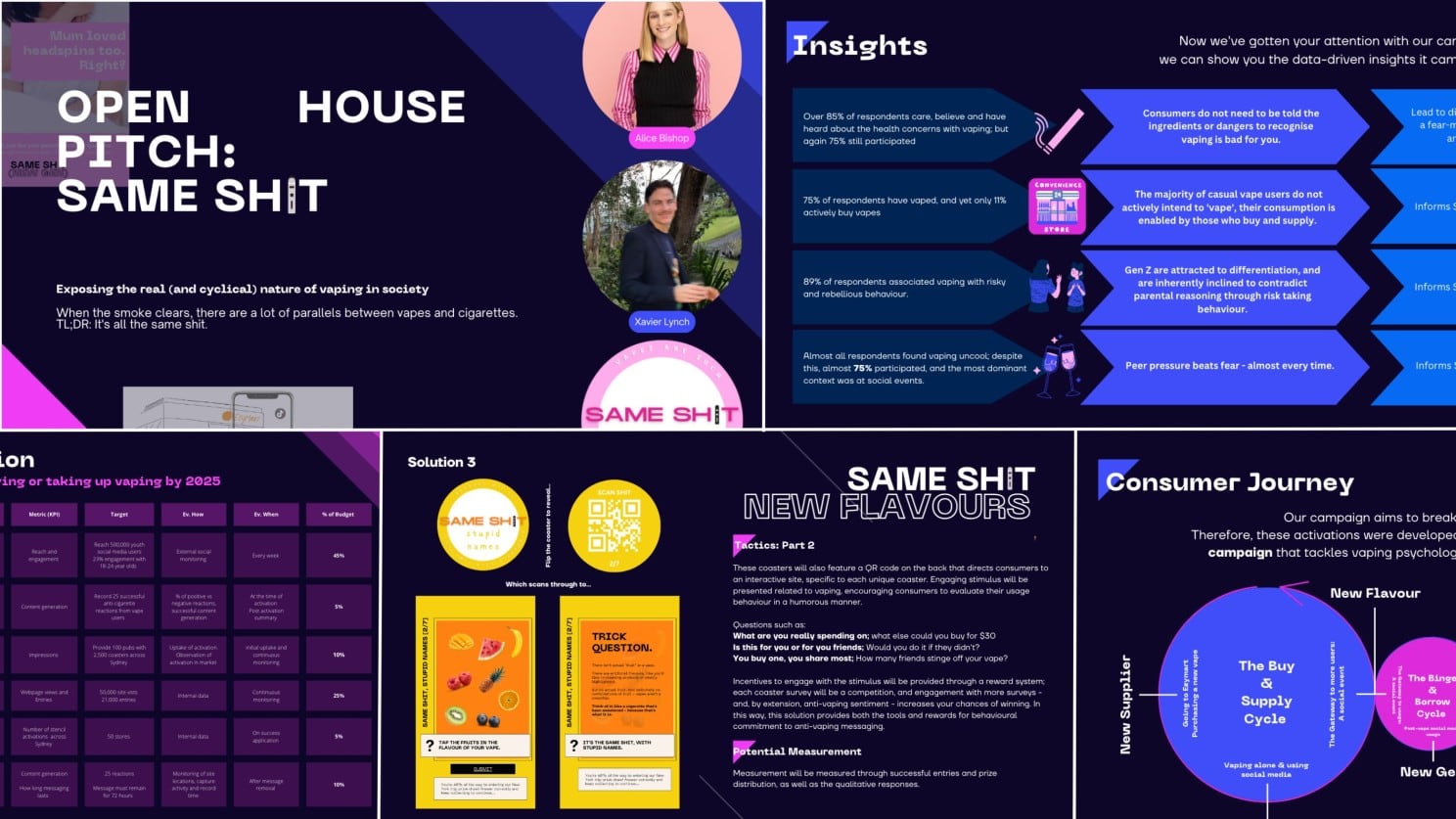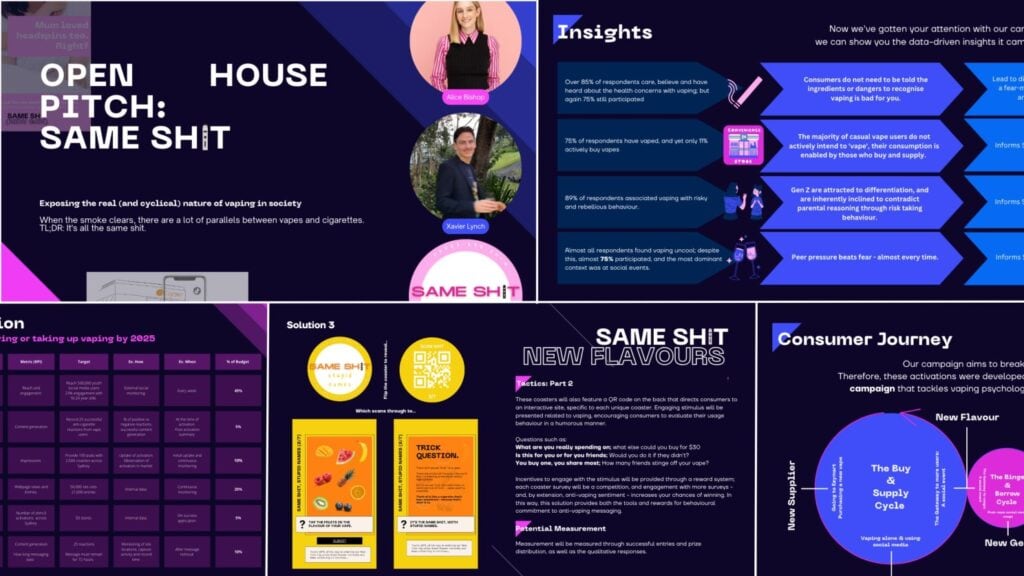 2: Agility is Everything
I began this internship as someone who has dabbled in different areas of marketing in the past and since joining S&E, I've worked across PR, influencer, social, activations and partnerships activity. I've come to really appreciate the varied and integrated approaches to the work, as well as the specific strengths of each department of the agency.
The media landscape is changing faster than ever before, and the emergence of complex digital platforms including artificial intelligence has definitely shifted the nature of work in the industry. In this wild and constantly evolving industry, developing a wide range of skills is important, but specialisations will guarantee the detail needed to really nail a task. So have your specialty and hone your craft, but thinking laterally and giving yourself the freedom to move around can advance you faster than you think – and in ways you mightn't have considered.
3: Be Yourself Out Loud
As soon as I accepted the offer of internship for this position, I launched into a flurry of research about how to make the most of it. One TikTok from a big bank graduate hire emphasised the importance of "showing your personality" – essentially, bringing your most authentic self to the position. S&E is an agency with a thriving social life, and attending wellness days and dinners (all aptly named with iconic puns – SpinS&E for a class at Shelter, S&Eats for a dinner at Il Baretto) have added value to an already invaluable experience. Furthermore, I got super lucky and came into S&E right as Sydney WorldPride was ramping up; as a queer person, this was the prime opportunity for me to show up.
As part of M&C Saatchi Group's partnership with WorldPride, I had the opportunity to attend an array of exciting events – from in-office drag bingo to the Pride March and Rainbow Republic Closing Ceremony – as well as use my own queer experience to contribute to a gallery of campaigns detailing progress made in the progress space. It made me realise the incredible opportunity marketers have, to not only connect to audiences that share the same values and culture, but also to engage their people in ways that feel authentic and relevant to what they care about.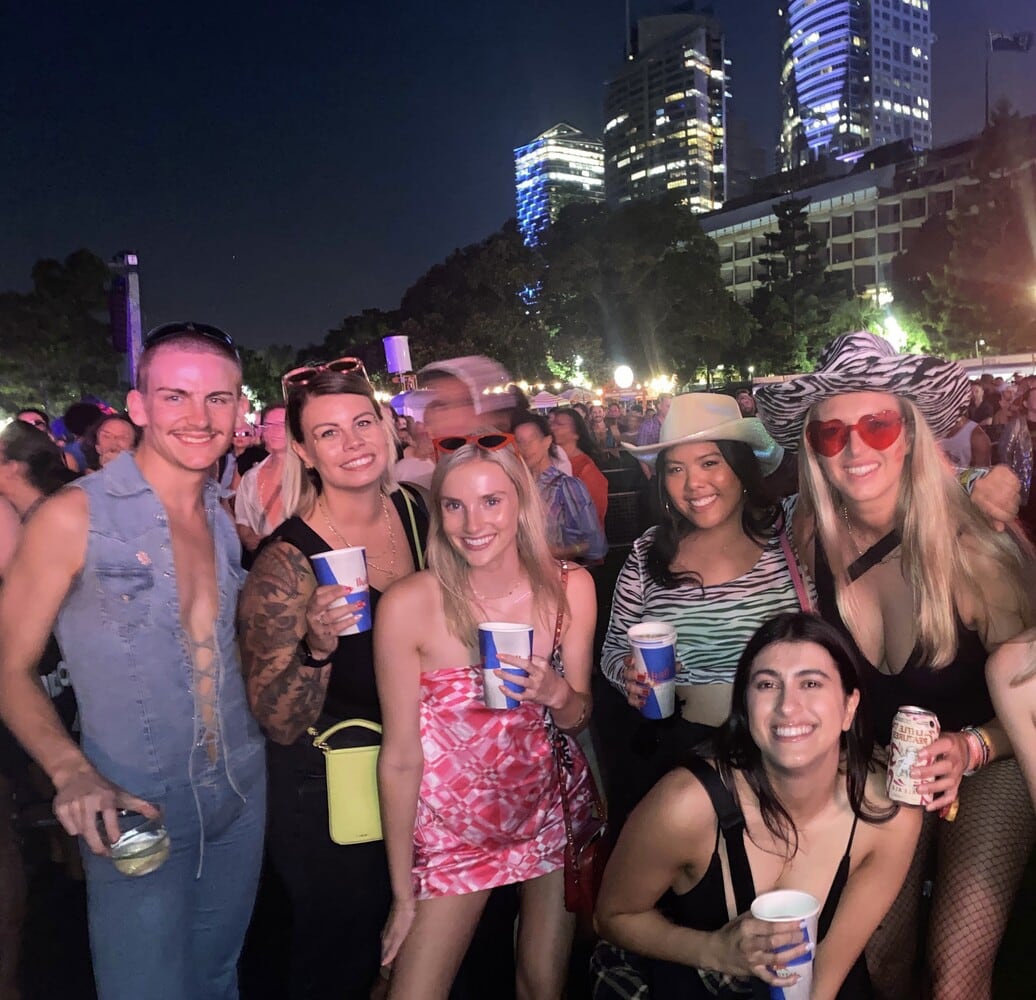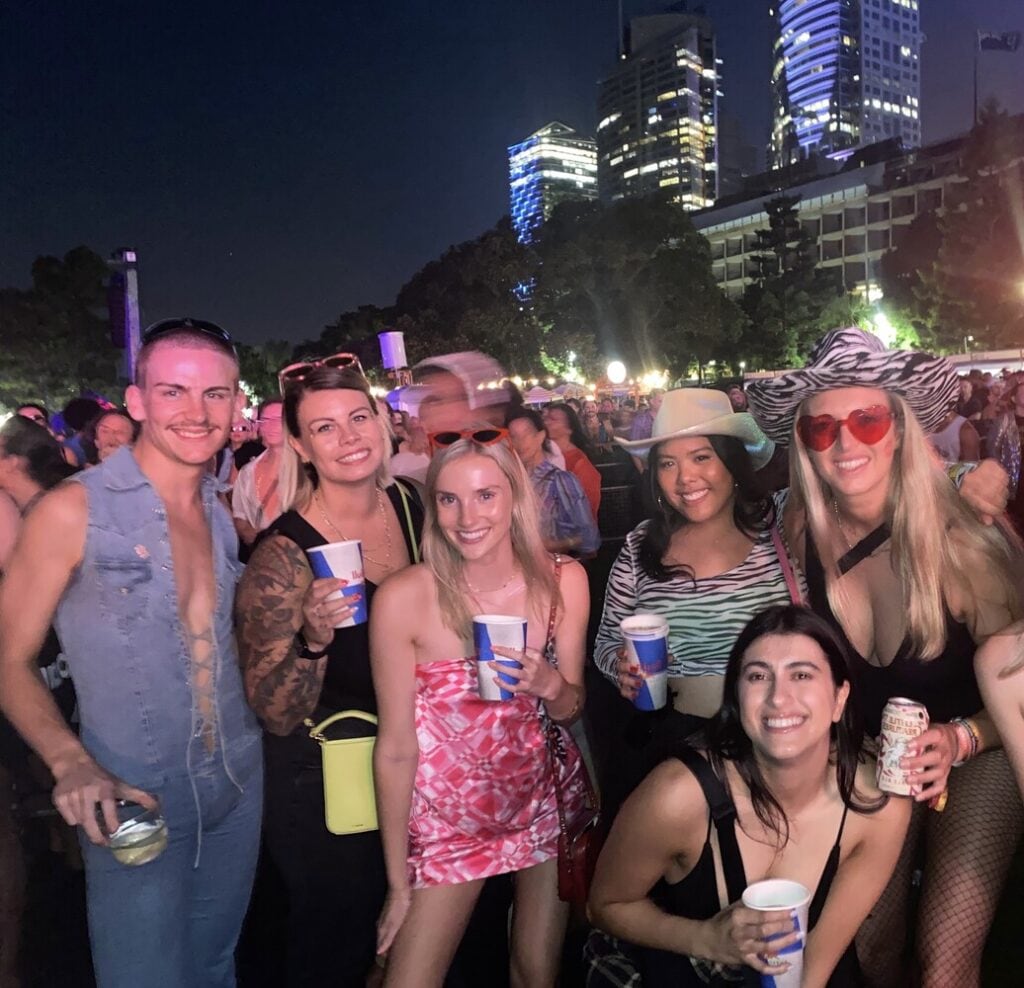 S&E at Rainbow Republic Closing Ceremony during Sydney WorldPride
4: Network & Be Mentored
From university to the internship space, the importance of networking has been reiterated time and time again. It has been a crucial aspect of my internship experience. The conversations I've had with people so far have emphasised the importance of building relationships at every level of an organisation and seeking out opportunities to learn and grow.
Conversations with my Open House mentor, as well as S&E team members, have given me the key to make the most of my experience, through guidance, support, and valuable industry insights. One of my coworkers introduced me to colleagues in another field I'm passionate about, and pushed me to connect with them over future job opportunities. There might be leaders you are scared to approach because "they're too busy" – this is a non-existent roadblock that, when you get past, will open up so much. Talk to that coworker, that manager, that leader. It's said so often, but it stands here: the worst thing anyone can say is no.
5: Join the Diversity and Inclusion Movement
In the marketing industry, it's crucial to act on diversity and inclusion. A report from McKinsey and Company found that companies with diverse workforces are more likely to outperform their less diverse peers. In addition, companies that prioritise diversity and inclusion are better able to attract and retain top talent. During my internship, I have learned the importance of representation in media and marketing, and how it can impact our society.
As an intern, I have had the opportunity to share my ideas and perspectives with the team, and it has been great to see that they value diversity and encourage different voices to be heard. It's something I'll take with me as I continue on my career journey.
My experience with M&C Saatchi Group's Open House program and my internship at Sport & Entertainment has been invaluable. The program not only provided me with a paid internship opportunity but also gave me the chance to work with a diverse team, learn new skills, and build relationships. As we continue to navigate the ever-evolving marketing industry, it's crucial to prioritise equity, inclusion, and diversity, and ensure that internships are accessible to all.